Permobil - Platinum Plus Sponsor

Permobil founder Dr. Per Uddén believed that helping individuals achieve the greatest level of independence is a basic human right and, for over 50 years, that has been the driving force behind our innovative assistive technology. We are passionate about understanding our users' needs and helping them live life to the fullest. We are a global leader in trusted healthcare solutions for power and manual wheelchairs, seating and positioning products, and power assist. Permobil is part of Patricia Industries, a subsidiary of Investor AB and is headquartered in Sweden. Permobil has 1600 team members in more than 15 countries around the world. For more information regarding the company's storied history and complete product line visit Australia www.permobil.com/en-au and New Zealand www.permobil.com/en-nz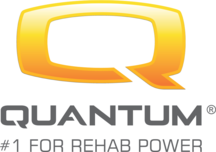 Quantum Rehab® is dedicated to being the premier global innovator of consumer-inspired complex rehab mobility technologies that not only deliver medical comfort, but also the features needed toward overall well-being, serving the entirety of users' activities of daily living.
Quantum Rehab® was born out of the desire to delight customers with the most advanced, consumer-inspired complex rehab power wheelchairs and related technologies possible.
Clinically-focused and consumer-inspired, Quantum Rehab products are engineered and manufactured to meet the widest range of complex rehab needs with functional, durable, stylized, high-performance designs to increase daily functionality and quality of life. At Quantum, consumer needs and wishes are the driving force. We're dedicated to not just meeting medical and clinical needs, but also quality-of-life needs. From the most advanced power seating for pressure management to the backup camera, Bluetooth® and fender lights, no consumer need is overlooked.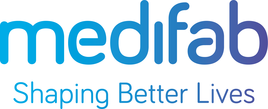 Shaping better lives since 1990.
Grown from small beginnings, the Medifab and Spex story is driven by a single-minded purpose – to bring comfort and functionality to people living with disabilities.
We design and manufacture specialist seating and high-quality clinical equipment for children and adults with complex medical needs. Established with a genuine passion to help, we innovate to create break-through technologies, so our clients can manage their daily physical and cognitive challenges with the dignity they deserve.
Working closely with therapists, carers and clients, our customer-focused approach and 'whatever it takes' attitude is at the heart of everything we do.
_______________________________________________________________________________

Established in 2003, Melrose Wheelchairs offers highly customised manual wheelchairs, power assist and accessories to the Australian market. Known as market leaders in elite sport Melrose is recognised a provider of innovative and highly customisable wheelchairs. We pride ourselves on well-designed chairs to fit you and to suit the way you move.
Further expansion into recreational sports led to the opening of Adaptive Concepts Australia which offers clients a range of handcycles for offroad riding and a one stop shop for sit-skis for anyone involved in snow sports.
_______________________________________________________________________________

Visit the team of WILA Innovations to see the VICAIR pressure care range including the unique VICAIR O2 cushions, the first fully machine washable wheelchair cushions in the world.
Also on display; OBI the first dining robot of its kind and the VELA Tango Office and Active chairs
We look forward to meeting you and demonstrating the clinical benefits of our products for you. You can contact us at www.wila-products.com.au or _______________________________________________________________________________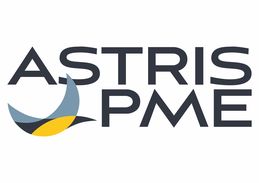 Astris PME is an independent, industry leader providing Assistive Technology Equipment and services to clients throughout Australia. We are dedicated to improving lives of people with a disability by providing the best the world has to offer in assistive technology equipment as well as advice and one-on-one consultations with the Astris PME team of specialist consultants.
Our services include equipment trials, assessments, and personalised consultations as well as extensive product knowledge and customisation of products to suit individual needs and requirements. We also offer hire options for AT equipment, mobile service technicians and scheduled maintenance programs.
_______________________________________________________________________________
Calling Sponsors & Exhibitors
If OSS 2023 sounds like something you would love to be involved in please see the Prospectus below or email for details.